The beginning of our Shirts is like the most T-shirts in the sub-tropical regions in form of cotton. However, with a small, but important difference. We ensure that only fair-trade organic cotton is used from sustainable cultivation of certified manufacturers for our textiles.
Thus meens, that the farmers and workers .....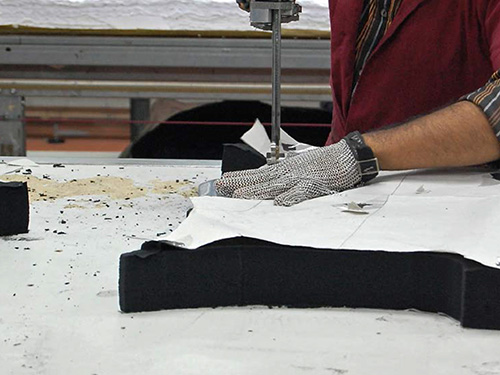 Our partners
By the process of selecting our partners and suppliers, we focus not only on ecological and sustainable standards, but also to social responsibility. Therefore, we only work with companies that can provide for fair wages, respect for the employees and adequate working conditions.
Therefore, the requirement for a partnership is always a "verification". This can be for example a certification like GOTS, Fairware Foundation, ....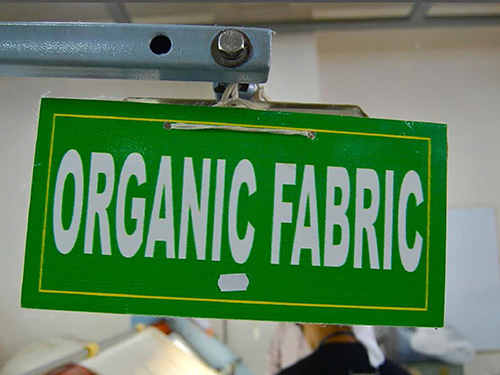 Organic cotton
The most of our products is made of organic cotton. Because in a different way from conventional cotton it is not made of genetically modified seeds, do not use of harmful and polluting pesticides and have a better water management.
For a fertile ground, the farmers plant next to the cotton food crops. But it is not only good for the ground, it gives more diverse income for the farmers while improving food security within the local community.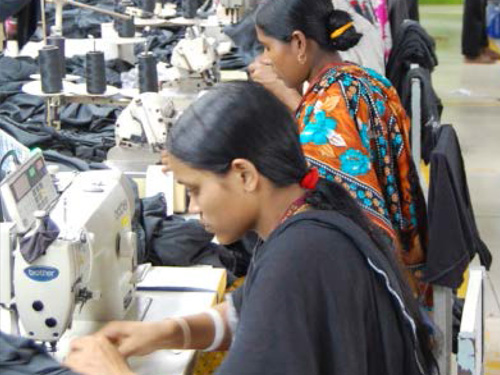 Fabrication
From the begining our producers have an eye on the environment. This starts with the selection of the production machines. They use machines with low energy consumption and the electricity is generated from renewable sources.
They found alternative ways to use all by-products. Nothing is wasted. The "waste" from the cutting of the fabric becomes in home textiles a second life.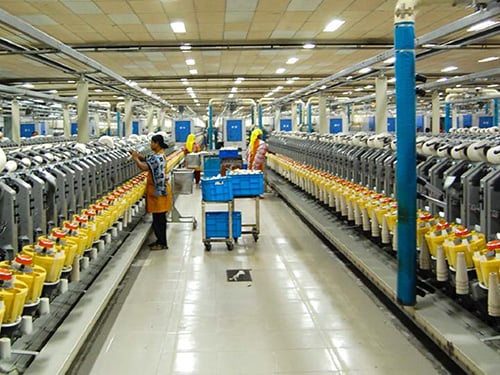 Spinning
For a perfect quality and low energy consumption the fabric use machines included the latest European technology. The combed wastes of the spinning process gets recycled in open-end-yarns.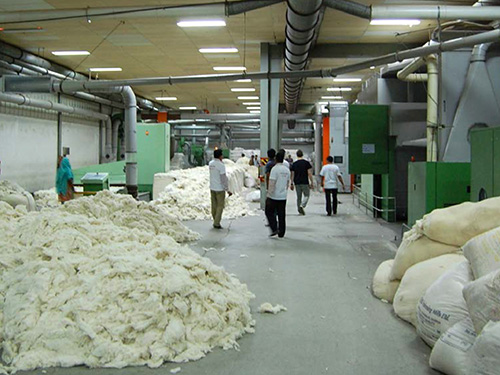 Washing, dyeing, finishing
The washing, dyeing and finishing conforms with the Standards of the Global Organic Textile Standard (GOTS), Oeko-Tex 100, Reach and exceeding them where it is possible.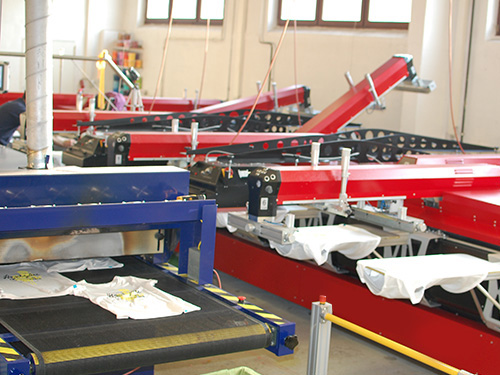 Printing
The shirt-designs are printed with water based colours on the organic textiles. The printing colours are environmental friendly and
s
ki
n-compatible
 and even the printing process conforms with the Standards of the Global Organic Textile Standard (GOTS).